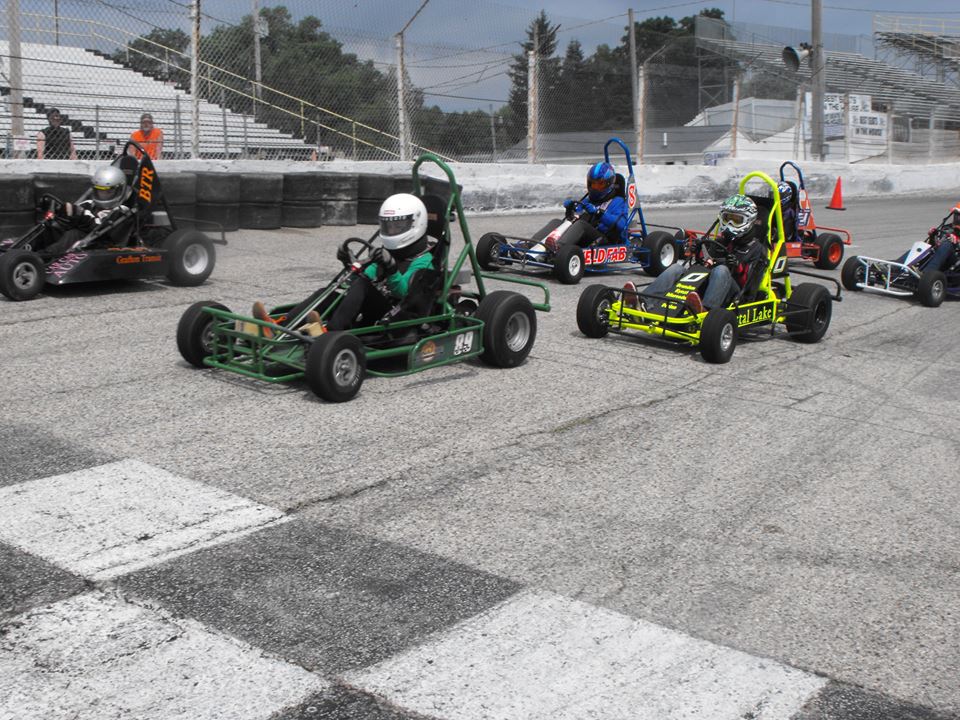 RACING INFORMATION
See our MGK Handbook for complete racing information and rules! 
Memorial Go Kart Inc. (MGK) racing takes place at Slinger Super Speedway in Slinger, WI. The track is located inside the World's Fastest 1/4 Mile Oval! MGK uses only one specific type of kart and allows multiple racers (age 7-18) to race the same kart in 5 different divisions.
Divisions: Divisions are first based on age, second based on skill level.  Purple (age 7-9) Red (age 10-11) White (12-13) Blue (14-15) Green (16-18) 
Karts: Some karts are owned by local businesses or organizations, others are privately owned.  MGK owns all race motors and teams receive race motors when they arrive to the track. This helps youth build mechanical skills to learn how to install a motor efficiently and as a team! 
How to race or get involved: Karts come up for sale from time to time. New karts can be built and purchased upon request. If you are looking to join a team or possibly purchase a kart please send us a message in our contact form! Sometimes there is a waiting list for racers to join teams. 
FORMS
In order to race with MGK the following forms must be completed correctly!  Please follow instructions.  MGK will provide a notary at the Parent/Racer/Mentor/Owner meeting.  Many local banks are also able to notarize forms. Adults also need a waiver if going into the Pit Area. Click and PRINT forms in color and do not fold!
VOLUNTEER
Teams are strongly encouraged to volunteer for events throughout the season. These events help us pay for things like track rental, insurance, safety equipment, track improvements and the pace kart.  Failure to volunteer could lead to a loss of starting position in the final Memorial Event.  Please click on the link below with Signup Genius and get your team some volunteer credits!