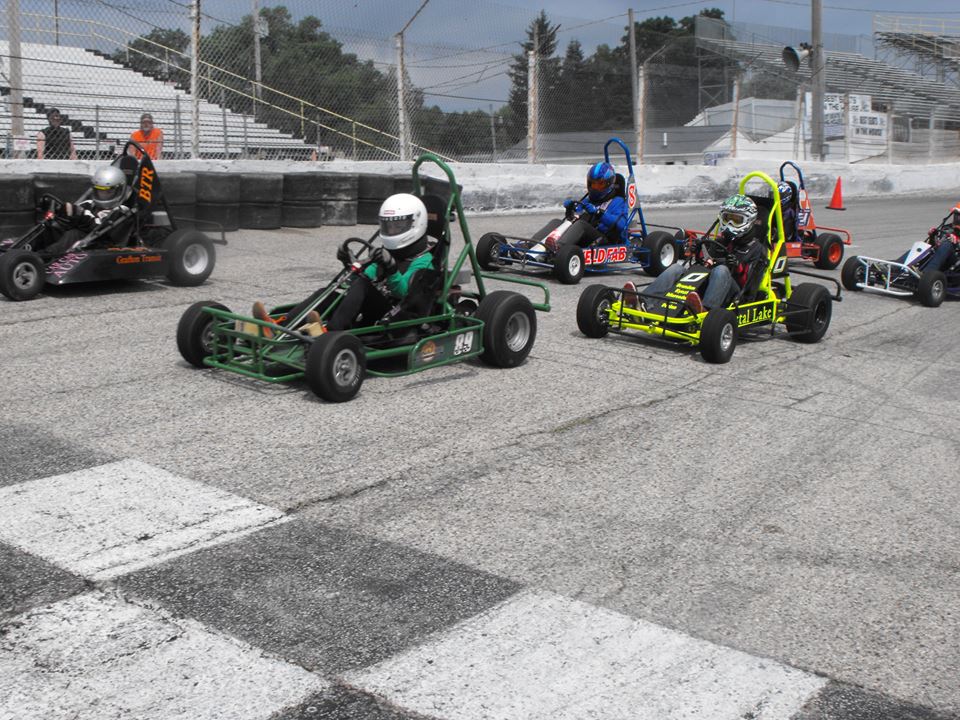 Schedule update – The Swap Meet-Brat Fry has been postponed to Spring 2021.
Our first Racing Season date will be Saturday, May 9, 2020. The Annual Pig Roast will also occur on that date at Slinger Speedway. The 2020 Racing Season is Wednesday night racing. General admission is free.
Season Racing dates are:

Saturday, May 9th – Racing at 12:00 noon
Wednesday, May 20 – Racing at 6:30 pm
Wednesday, June 24 – Racing at 6:30pm
Wednesday, July 22 – Racing at 6:30pm
Wednesday, August 12, 2019 at 6:30pm
Click here for Season Racing Poster
Racing Details- Race Track Rules and Operations
Click the link below to view and download the official Track and Operations Rule Book,  2020 Medical Release Form for Memorial Go Kart, Inc. and Slinger Speedway waiver.
2020 Agreement-Medical Release Form
Minor Release Form-Slinger Speedway  Must be printed in color, notorized and cannot be bent or folded.